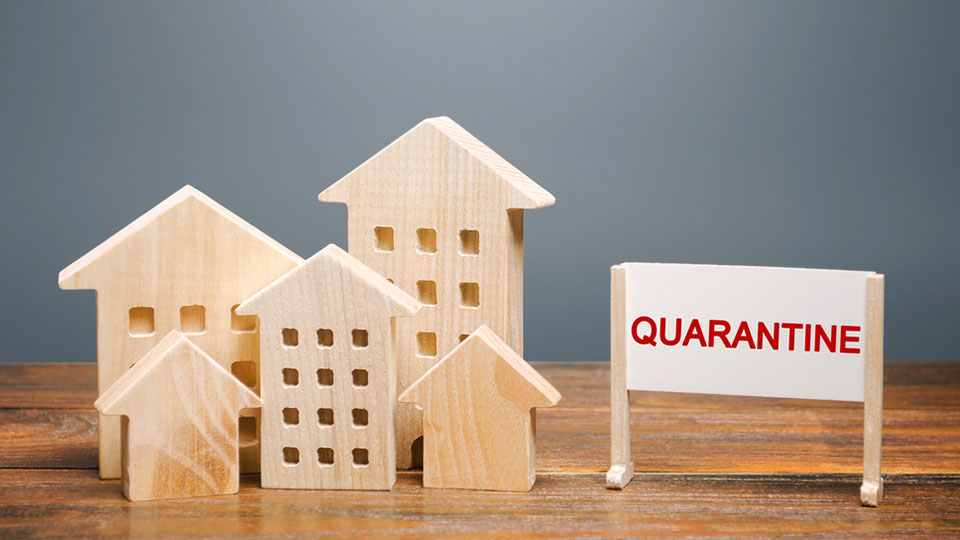 What to Know About Buying a House During the Coronavirus Pandemic
Published May 26, 2020
The effects of the global coronavirus pandemic have changed the way we live and do business, and that includes the real estate and homebuying industries. Millions of people around the world have been thrown into financial peril, making the process of buying or selling a home uniquely challenging in ways that none of us have ever experienced before.
If you are looking to purchase a home during these unprecedented times, you will need to understand how the crisis has affected the home buying experience. Those things include pricing and terms to the physical activities like open houses and walkthroughs.
Buying a Home in the Middle of a Global Health Pandemic
One of the first moves the United States Department of Homeland Security implemented was to declare the residential and commercial real estate industries as providing essential services that would continue.
While it is hardly business as usual, homes are still being bought and sold. Modern technological advances in virtual capabilities have already begun to become more popular throughout the industry. Those efforts were ramped up and expanded to provide all parties with a safe way to conduct business to compensate for social distancing restrictions.
Specific closing restrictions were lifted to accommodate remote closings or curbside closings where the papers are transferred through car windows with no actual personal contact.
The following are some ways to keep safe if you do plan on attending an open house or home tour:
Do not touch anything in someone else's home. Make sure all doors are open for you beforehand, including cabinetry. 
Keep the six-foot social distancing guidelines intact throughout your visit. You can even get on a video or audio call with the agent in the other room to ask questions.
Wear a face mask and the protective booties that were already standard for home visits.
Wash your hands thoroughly with soap immediately after leaving the home.
Home Prices During the Coronavirus Crisis
The entire world's economy is in crisis and changing from day to day, hour by hour. There is no way to accurately determine the state of any industry, let alone real estate, for the near or long-term future. In most real estate markets, home prices have not plummeted with home buyers lowballing sellers into extreme bargains. While some sellers are waiting for more market stability and better conditions overall, buyers could have an advantage with sellers that are put in circumstances where selling is the only option they have left, and time is of the essence.
Why Choose Big Life Home Loan Group
Buying a home is a stressful, complicated experience in the best of times. If you are buying a home during these trying times, you need the assistance of experienced professionals from Big Life Home Loan Group. We have been providing reliable, honest home lending services for years and have the experience and industry knowledge to help all of us get through these toughest of times.
Contact Big Life Home Loan Group Today
If you have any questions about how the pandemic will affect your home buying experience, contact the qualified specialists at Big Life Home Loan Group today.