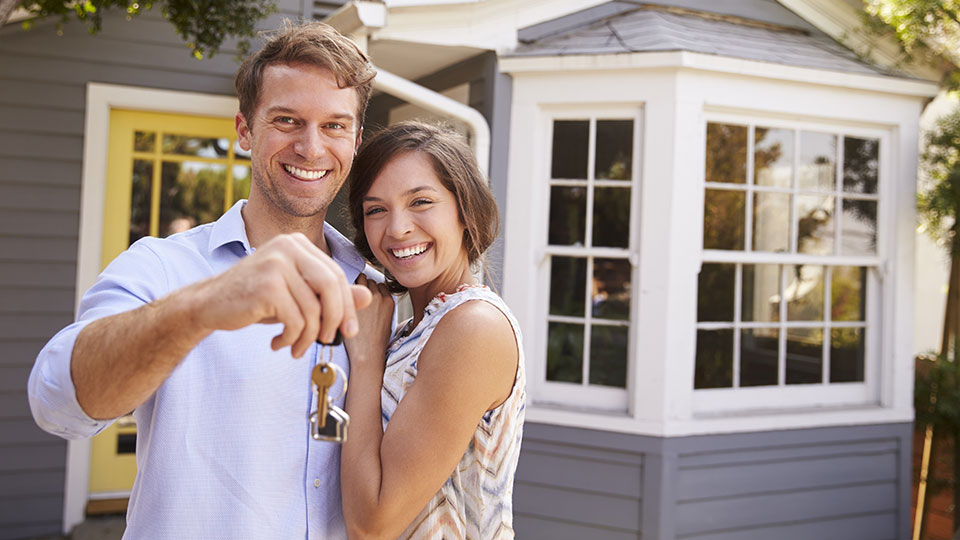 First-Time Home Buyers: Don't Buy Your First Home Without Reading This
Published December 18, 2019
The process of buying your first home is an exciting and intimidating adventure. With an investment as substantial and long-lasting as a home purchase, it is highly recommended that you learn as much about the process and seek out the help and consult of a respected professional.
Between fees, documents, inspections, and the seemingly endless amount of details and information it takes to finalize the sale, it can be overwhelming for you and your family. But the process doesn't have to take the joy of the homeownership experience from you and your family. Being prepared for what lies ahead and speaking to professionals in each area of the process will help to ease the stress and anxiety of the home buying experience and let you enjoy the fact that you are purchasing your very first home.
Mistakes and miscalculations along the way can be costly now and for many years to come. Learning the terminology and process in the home buying experience will help you make the right decisions to get the home you love while maintaining your long-term financial stability.
1. Realistic Budgeting
The biggest challenge for first-time home buyers is to strike the perfect balance between buying the home you want that fits within your budget and price range. Overextending the limits of your budget to purchase your first home can have long-lasting negative impacts on your financial stability and sustainability.
Determine household income after taxes
List monthly household expenses
Cut back where you can
Pay off as much of your debt as possible
Start saving for the deposit
Get pre-approved for your home loan
Hire an independent home inspector
2. Prequalified or Pre-approved
Getting prequalified for a first-time home loan is very different from being pre-approved for the specific amount needed to make the purchase. Some financial information and history are required to be verified for a lender to prequalify you for a loan. You do this by letting your lender know your income, assets, and debt (without verification). This gives you as a first-time home buyer an idea of how likely you will be approved for a loan based on your current financial status and situation. There is no guarantee the prequalified amount will match the amount you will ultimately be approved for.
In order to be pre-approved for the amount necessary to buy a home, the lender checks and verifies your credit status and other financial factors. AP pre-approval status lets you know the price range you fit into and allows for a better negotiating position with sellers.
3. Credit Score
Your credit score and history are major determining factors to decide if you will be approved, what your interest rate will be, as well as the terms of the loan. Credit scores consolidate information on your current debt, recent payment history, and the length and substance of your credit history. Checking your credit score before you begin the loan and purchasing process allows you to dispute any errors and clear up past issues to improve your overall credit. Avoid opening new lines of credit through a credit card or car loan until the loan for your new home closes.
4. Understanding Mortgages and Which is Best for You
Understanding the types of mortgages and how they work can be overwhelming for first-time home buyers. Consulting with a home loan professional will ease anxieties and clear up confusion over the process. Getting multiple quotes from respected lenders will allow you to compare rates and fees to get the best deal that is right for you and your financial situation. Factors that help determine your mortgage options include:
Current financial status
Anticipated changes in your financial situation
Expectations of how long you will keep the home
Income stability and fluctuations
5. Documents Needed
Like any business arrangement, there is a stream of paperwork and documents that need to be filed, recorded, and stored to complete the home buying process. Among the materials that will need to be made accessible to give an accurate portrait of your finances includes:
Asset information
Bank statements
Credit history
Gift letters
Renting history
Tax returns
Valid photo ID
Work pay stubs and records
The lender will do as much due diligence as possible to make sure you will regularly make your payments on time. These documents serve to paint a comprehensive and accurate picture of how worthy you are of getting the loan.
6. Making an Offer
Making an offer is a significant step in the process of purchasing your first home. Before you make an offer on your first home, it is crucial to perform due diligence on the market value for homes based on information like square footage, neighborhood price fluctuations, and comparable sales in the area. Consulting with a local real estate agent helps you navigate through the determining factors to make the fairest offer possible with the best chance of securing the sale.
The offer letter sent to the seller or agent includes the price you are offering for the home and:
The amount of earnest money you will be paying
Down payment amount
Pre-approval information
Closing cost breakdown
Expiration date of your offer
7. Purchase Agreement
A purchase agreement between the seller and the prospective buyer determines the particulars of the sale and includes details relating to appliances, closing costs, and the date you would physically take possession of the home.
Some sellers or real estate agents require an "earnest money" offer where the buyer makes a deposit to show them you are serious about the offer you are making. The small percentage of the asking price eventually goes toward the down payment or your closing costs.
Purchase agreements typically will include:
Property address and parties involved in the sale
Purchase price and terms
Closing costs and date
Taxes and property assessments
Included and excluded items:

Appliances
Bathroom fixtures
Doors
HVAC equipment
Light fixtures
Windows and treatments

Required disclosures:

Lead paint disclosure
Methamphetamine disclosure
Potential annexation
Radon gas
Termite damage
Well disclosure

Contingencies:

Appraisal
Inspections
Financing
Title

Deliver, acceptance date, and withdrawal conditions
8. Home Inspections
The purchase of the home should always be contingent on a series of inspections throughout the home. Spending money to have a qualified professional inspector take a look at the house is a wise investment that will alert you to any potential problems throughout the home. Having the home thoroughly inspected is the best way to ensure the home is in the condition the seller claims it to be.
Inspections should include:
HVAC systems
Plumbing systems
Electrical systems
Structural integrity of the home's foundation, walls, floors, ceiling, and roof
All significant appliances, insulation, and ventilation
Garage
Gutters, spouts, and drainage systems
Being present during the inspection process will provide valuable insight into the home and help you learn how the systems throughout the home operate and are maintained. Any issues or problems that are revealed can be repaired or resolved through adjustments in the purchase price.
It is vital to make sure the purchase agreement includes language that allows you to back out of the purchase if inspections reveal the condition of the home is not up to your standards.
9. Homeowners Insurance
If you are thinking you can save some money by declining to get a homeowners policy for your new home, think again. You cannot get a mortgage approved without purchasing a minimal amount of homeowners insurance from a qualified broker. Home insurance policies protect your lender's investment, your home, and your belongings from loss or significant damage caused by fire, vandalism, and extreme weather conditions like tornadoes, hurricanes, and storms.
Among the reasons you need and are required to have homeowners insurance before purchasing a home include:
Protects your new home from loss and damage
Covers personal belongings like furniture, electronics, computers, appliances, and clothing
Protects your liability in the event of a lawsuit from someone who suffers a personal injury while on your property
Temporary housing after disasters is covered in most homeowners insurance policies to make sure you are not left out if your home becomes uninhabitable
Provides a safety net for your property
10. Closing Costs
The last step in the homebuying process, closing costs are made up of the fees associated with securing a mortgage for your home. It typically amounts to around 2-5 percent of the principal of your home loan. Among the charges that may be included in your closing costs are:
Application fee
Appraisal fee
Credit report fee
Origination fee to initiate the loan
Title insurance
Title search fee
Your lender will send a document outlining the closing costs. Before paying the closing costs, it is recommended that you take one more walkthrough of the property to ensure the condition of the home. When the fees are paid, and the documents are signed, you will be given the keys, and the house is yours.
Big Life Home Loan Group has years of experience in helping first-time home buyers navigate the home loan and mortgage process. Contact the home lending professionals at Big Life Home Loan Group today for help with the purchase of your first home.