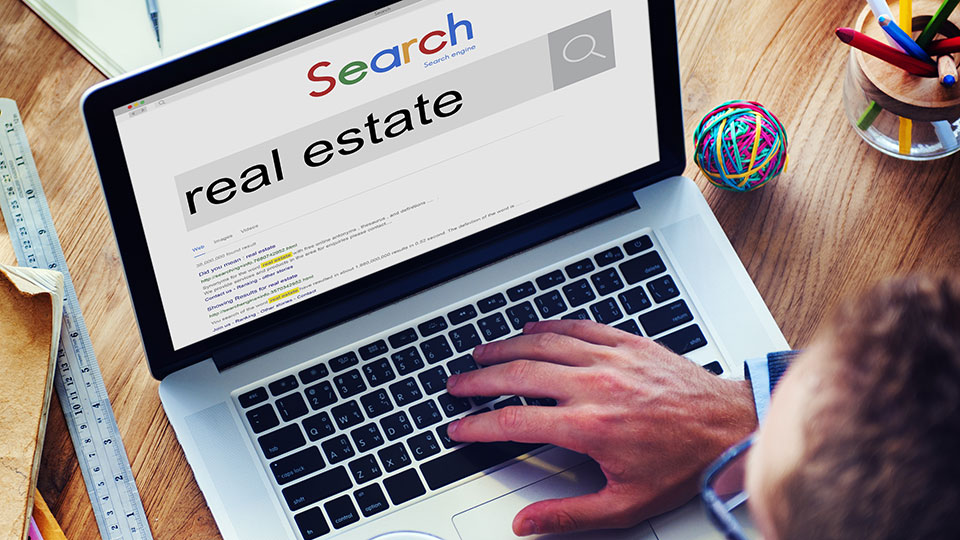 How to Find the Right Property to Buy
Published January 2, 2020
Have you resolved to make more money in the new year? Perhaps you are considering investing as a way to boost income? With so many different types of residential properties available, investing in real estate is as easy as deciding on the amount of risk you want to take, evaluating your skills and strengths, and determining your income goals. Whether you want to go at it alone or partner with other backers, there's a property type for every kind of investor. Take a look at the descriptions below to see which type of property investment is the right one for you.
Long-Term Rentals
If you're looking to make a long-term investment and earn monthly rental income from tenants, purchasing multi-unit properties can be a steady and reliable way to make money over the long-term. To succeed with this type of investment, you must either have the time and know-how to make repairs and select quality tenants or have the funds available to hire a property management company. You'll need to have enough funding to make the down payments on the property (or properties) and an understanding of the neighborhood and its amenities. In other words, you really have to do your research to determine property values and the type of tenants most likely to rent in the area.
Vacation Rentals
Here is where the phrase "location-location-location" really comes into play. If you can swing the purchase of an attractive property in a desirable vacation destination, you can earn big money during peak holidays and over the summer. However, you must be prepared for the offseason drought, and be diligent about finding renters during high-demand periods. You'll also need to learn how to clean and repair the property quickly during high-season - or find a reputable firm to do it for you.
Buy, Repair, Rent…and then Repeat
This method involves investing in rental properties with the rental income gained from the ones you already own.
Let's say you find a house priced below market value because it needs updates or repairs. If you can figure out an economical way to make those updates yourself or by contracting it out, you can quickly rent the property and use the rental income to start investing in a new property in similar conditions. Then repeat this process again and again. This method works well for the investor who knows how to select properties with good rental income potential and is skilled at figuring out how to make repairs quickly and efficiently. Adding financial backers would help to streamline the process so you can earn a return more quickly.
Flipping
House flipping is one of the riskiest ways to invest in real estate. The stakes are bigger because you're seeking a buyer, rather than a renter, and because a buyer is going to sink a lot of money into a home purchase, the renovation must be top-notch. But since the house flipper expects to make a large profit from the flip, costs must be tightly contained, and there's often the possibility that unexpected repairs will turn up throughout the process. A high-quality renovation also takes time, which means it will be a while before you see a return on your investment. It's best to go into this type of business with a partner or other backers - especially those with experience in flipping.
Owner Occupancy
Here, you'll either live in the fixer-upper while making repairs (and then sell it when repairs are completed) or turn a portion of your residence into a rental unit or units. You're either a person who doesn't mind moving or someone who's not bothered by living within close proximity of the renters. If you're living on-premise, be prepared for complaints, and figure out how to make repairs quickly. It may make sense to hire a company who can carefully screen applicants to ensure the tenants will make good neighbors who will pay their rent on time. If you find the right tenants, the rental income can cover your mortgage, and you'll have money to invest in that next property.
Airbnb and VRBO
It sounds easy, doesn't it? You can make money off your own home without investing a single penny into another property! But there are some things you'll need to know before you decide to turn your house or apartment into an Airbnb or VRBO rental.
First, you should find out if it's even legal to do this in your area, and if your Homeowners Association or condo board allows it. Definitely do your legal research well before you start making plans.
It's also wise to ask yourself if your location is one that is in high demand for vacation rentals. If you're in a big city near historic monuments or museums - or if your home is located close to a beach or a lake or anywhere with access to popular outdoor activities - it may be an ideal prospective rental property. Just don't forget that you'll probably have to spruce up your place with new furniture and amenities since it's likely competing with other potential rentals in the area. And check to see if your homeowners insurance covers renters or you may find you need to purchase short-term rental insurance. Plus, the property must be kept immaculately clean if you want to ensure your ratings don't suffer. Finally, keep in mind that the listing sites do take a cut of your booking fees.
If you're prepared to offer excellent customer service while you're vacationing elsewhere or traveling for business, this type of rental property could be the perfect way to earn extra income on your current home.
It's a Great Time to Invest in Real Estate
The new year is approaching quickly, so it's the perfect time to decide exactly how you'll make good on your resolutions. Determine which type of property suits you best and learn how to get started as a real estate investor. Big Life Home Loan Group can help answer all of your funding questions. Contact a Big Life Home Loan Group team member to get started today.