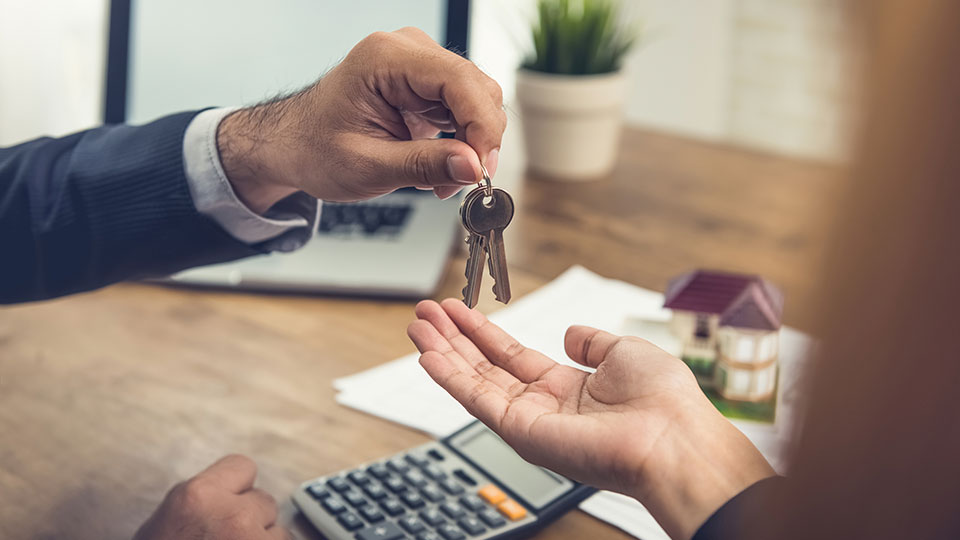 How to Qualify for a Mortgage with Bad Credit
Published December 18, 2019
While it is exponentially easier for a buyer with an excellent credit history to purchase a home, it is not impossible for someone with poor credit to obtain a mortgage. Buyers with a less than perfect credit score often get discouraged when they aren't able to acquire a home loan on their first try, however, there are many ways that a potential buyer can increase their chances of approval. Knowing how a lender views your credit history can help you determine your chances of receiving a loan. Understanding how to be approved for a mortgage with a bad credit history can help you buy your first home - or your next home.
Why are Credit Scores an Important Factor in Getting a Mortgage?
When buying a home, your credit score is the first factor in determining whether or not you are a good fit for a mortgage. To further determine risk assessment, lenders look at more than your credit score: lenders take into consideration each factor that determines your score - like amounts of debt, late payments, delinquency patterns, and credit use.
Because your overall credit score takes many factors into consideration, a lower credit score means you are at a higher risk for a lender to approve you for a mortgage.
Is it Difficult to get a Mortgage with Bad Credit?
The lower your credit score, the more difficult it can be to get approved for a mortgage. However, it is certainly possible to get a mortgage even with bad credit.
Consider the following list of credit scores and the chance of getting a mortgage:
A credit score of 720-850 has a HIGHER chance of getting a mortgage.
A credit score of 620-720 has a MEDIUM chance of getting a mortgage.
A credit score of 300-620 has a LOWER chance of getting a mortgage.
Although lower credit scores have fewer chances of getting approved for a traditional mortgage, even those with the lowest credit scores can still be approved.
How Does Bad Credit Affect Your Home Loan?
Your credit score and credit history will affect your home loan in two ways. First, your credit will affect the type of loan program you use to get a mortgage. Second, it will affect the terms of the mortgage you receive.
Loan Programs
There are a variety of loan programs besides the traditional mortgage that you can use to buy your home without waiting for your credit score to improve. You could qualify for one of the following loan programs with less than ideal credit:
FHA Loans: For first-time home buyers and those with bad credit, a Federal Housing Administration (FHA) loan can be a perfect option. With this type of government program, FHA loans can streamline the mortgage process and give you great benefits in the process.
With an FHA loan, you don't need to supply a significant down payment, can have lower credit scores, and can still secure a competitive interest rate. There are plenty of additional benefits that come with this type of loan, depending on your unique circumstances.
VA Home Loan: This government-backed home loan has provided millions of active-duty military, veterans, and their families purchase homes without the tight restrictions of traditional mortgages.
With a VA Home Loan, qualified home buyers can put as little as 0% down on their home and still secure competitive interest rates with the aid of the U.S. Department of Veterans Affairs. If you are an active-duty or veteran, take this loan into consideration.
Credit Scores and Mortgage Pricing
Borrowers with lower credit scores commonly pay higher prices for loans. This higher price comes in the form of APR (interest rate). If you have a lower credit score, you can still be accepted for a home loan, but will likely be required to make higher monthly payments.
The rise in the percentage of your interest rate will be determined based on the lender from which you receive the loan, the type of loan, and how the lender determines your creditworthiness.
How to Qualify for a Home Loan with Bad Credit
Even for potential buyers with significant credit concerns, qualifying for a home loan is still possible. Consider the following solutions to help you qualify for a mortgage:
Lower your debt usage: Your debt-to-income ratio is one of the most important factors in your chances of being approved for a home loan because it is how the lender calculates how large of a loan you can afford. If you have a higher debt-to-income ratio, it becomes more difficult for a lender to believe that you would be able to make your home loan payments every month.
There are two parts to this solution. First, increase your income. Get a second job or aim for a raise or promotion at your current job. Second, decrease your existing debt. Pay down credit cards and make more payments on current loans. These two solutions will effectively lower your debt-to-income ratio, which will make it easier for lenders to loan you money.
Find out what type of mortgage will work best for your situation: Because of the variety of loans that are available to you, it is beneficial to research the various types of loans to find out which one will work better in your unique circumstance. Because a low credit score makes it difficult to get a traditional mortgage, using an FHA loan program could be a better alternative.
Larger down payment: Even with an FHA loan, having bad credit makes you riskier for lenders. In order to ease the lender into approving you for a mortgage, making a larger down payment can help. Based on your credit and circumstances, a lender will be more willing to give you a home loan if you can make a larger down payment; how large depends on the individual lender.
Explain your circumstances: When discussing your home loan options with a lender, explain your circumstances regarding your credit history. If you have derogatory items or delinquencies on your credit report, explaining them to your lender will help you.
Discuss mortgage overlays: One essential fact to consider is that different lenders have different mortgage overlays. A mortgage overlay can be thought of as approval standards. Each lender has a unique mortgage overlay that could hurt or help your chance at receiving a loan depending on what red flags the lender overlooks, and which ones that prevent them from lending to you.
Get Pre-Qualified
The first step in purchasing a home is to get pre-qualified so that you know exactly where you stand in terms of your ability to buy a home. Additionally, most sellers consider buyers who are pre-qualified to be more "serious" about the home buying process, increasing your chances of an accepted offer.
Why Home Buyers with Poor Credit Choose Big Life Home Loan Group for Their Home Loans
Being a first-time home buyer can make it a challenge for lenders to grant you a home loan. When you also take into consideration your bad credit history, it can seem almost impossible to achieve. With a competitive local housing market like that of Austin, it can be even more daunting to try and purchase a home. Working with a credible home loan lender like Big Life Home Loan Group can help you increase your chances of purchasing a home, even under less than desirable conditions.
Big Life Home Loan Group is helping first-time Austin home buyers and those with bad credit secure home loans with a variety of options and loan types.
With a vision that includes being recognized as the nation's best home lender in terms of customer satisfaction, on-time closings, team member retention, and reputation, you can make your home buying and home lending process easier with Big Life Home Loan Group.
Big Life Home Loan Group has a variety of loan types that include FHA loans, jumbo loans, VA home loans, home equity loans, and financing options for first-time home buyers. Contact a member of the dedicated and knowledgeable team at Big Life Home Loan Group and find out which loan type may be the most beneficial for you.
Achieve Your Home Owning Dreams with Big Life Home Loan Group
Owning a home is the quintessential American dream; your own piece of paradise, your own property for you to do with what you wish. No more signing leases, no more landlords, and no more throwing rental payments away every month - owning a home allows you to build equity, securing the future for you and your family.
Big Life Home Loan Group specializes in helping first-time buyers and buyers with bad credit obtain affordable, competitive home loans in Austin, Texas and the surrounding areas. Take the next step to achieving your home owning dreams - contact a member of the Big Life Home Loan Group team today and find out why we're rated as the preferred home loan lender in the country!