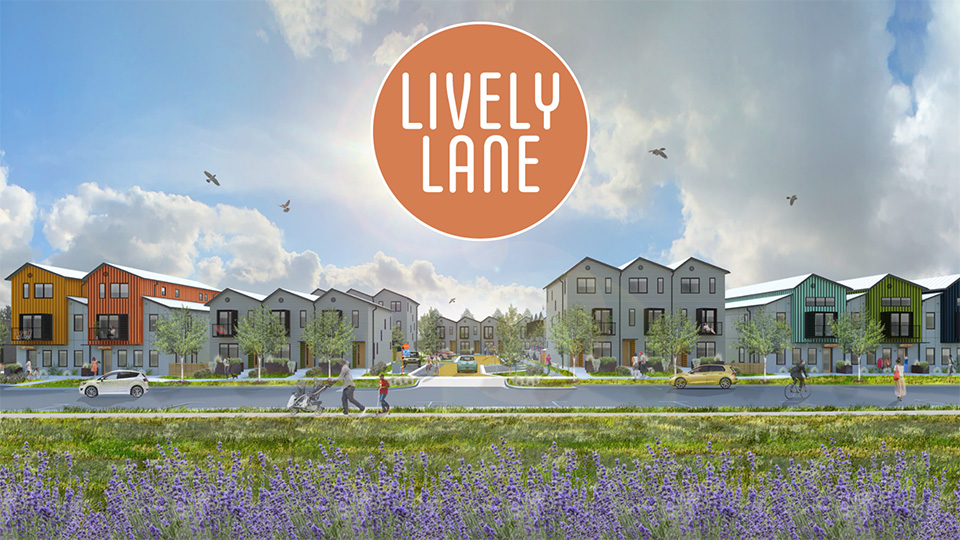 Lively Lane – A New Partnership
Published September 30, 2021
"Whether you're planning that family summer vacation, your next romantic getaway, a girls' shopping marathon, or a professional conference with all the bells and whistles, San Marcos always has something to celebrate. Conveniently located in Central Texas between Austin and San Antonio, San Marcos truly is the center of everything. So, no matter where you are, you won't have far to go." - VisitSanMarcos.com
San Marcos, a budding community just a hop, skip, and jump away from the Austin Metropolitan Area, is where college students, growing families, business people, and those wanting a jump start on life can call home. With something for everyone, the city shines with local hot spots and community attractions! The newest one? Lively Lane!
Lively Lane is a new pocket neighborhood with sustainability and community at its forefront. Offering 2 and 3 bedroom options, Lively Lane's townhomes are ENERGY STAR® rated and supply a community space for neighbors to meet, relax, and enjoy a common yard or the privacy of their own back garden.
While modern finishes and professional maintenance bring you the custom home experience, it's the proximity to everything you could want that brings your life at Lively Lane full circle. You'll be just a quick walk away from eateries, gyms, doctors' offices, and nature spots, living life to its fullest all from the comfort of your neighborhood!
You can also enjoy life without ever leaving Lively Lane! The living street that runs throughout Lively Lane is your grandparents' street, the street you used to walk and play on as a child and not just a place for cars. The individual rear gardens provide privacy while opening up to a common yard that invites lounging and open play for residents to enjoy themselves. And we can't forget about the community shed! If you've ever needed a place to repair your bike or work on a project, the community shed is the perfect space to do it.
With Big Life's extensive knowledge in condo financing, 20+ years of experience, and a dedicated condo team, we've partnered with Lively Lane to make sure your move to Lively Lane is a smooth transaction so you can enjoy this wonderful community as soon as possible. With Lively Lane's amenities, sustainable accommodations, and value of community, we know that Lively Lane will be a great place for people from all walks of life to settle.
If you have any questions about Lively Lane, please contact them by calling (512) 392-3322 or email [email protected]. If you would like information on condo financing, please reach out to us by calling (512) 354-4529 or emailing the team at [email protected].